When using JQL to filter issues based on selected labels the output would be a list of issues but when you create a gadget using let us say two dimensional filter statistics then other labels would also show up in the table. To create a customised report you would need to use an app like eazyBI.
#GetAnswers #Labels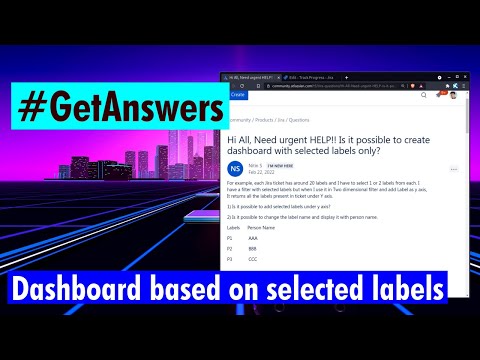 Wondering why clicking on Jira logo doesn't take you to your dashboard view on Jira Cloud? Let us fix that.
#GetAnswers #JiraHomePage
Jira dashboard is an important place for Jira users, if you have been using Jira for a while now and especially on the server then you are used to clicking on the Jira logo on the top right corner of your instance to reach your dashboards which for some reason if not the default behaviour on Jira Cloud. Fortunately this can be changed.