Ab Ayega Mazaa is one movie that you will enjoy watching on a lazy Sunday afternoon with family. If you remember the life in Delhi during 80s then I don't see any reason why you wouldn't like this movie.
I have a soft corner for movies shot or based in Delhi and today I want to talk about this movie which I don't remember when I watched it first time. I think it was in early 2000s when I saw this movie on a DVD that I purchased, yes that was a thing 20 years ago, not anymore, the CD/DVD era didn't last for long. There is something about this movie that makes me very nostalgic about life in Delhi in 80s, I remember lot of things like wide roads, old DTC buses and just few flyovers. I think the Delhi nostalgia was one of the main thing that I like about this movie but apart from that I also think the story of the movie is interesting as well. Delhi has changed tremendously in the past 20 years which I think is for good mostly. We have world class Metro, better roads and overall infrastructure is great, yes it is not perfect but we are getting there. I am happy about the change but for us 80s/90s kids we are probably the last generation of the 20th century who experienced the slow life of pre-internet era.
This movie is a story about a guy played by Farooq Sheikh who is a not very happy, not good in his job kind of a salesman. Most of the story revolves around his struggle in life and friends.
This is Election Commission building in Delhi, the building hasn't changed a bit since then, I have lot of memories of these bus stands with a shed and thick pipes :) The leading lady is Anita Raj, she did lot of movies in 80s but was not very active in 90s I think.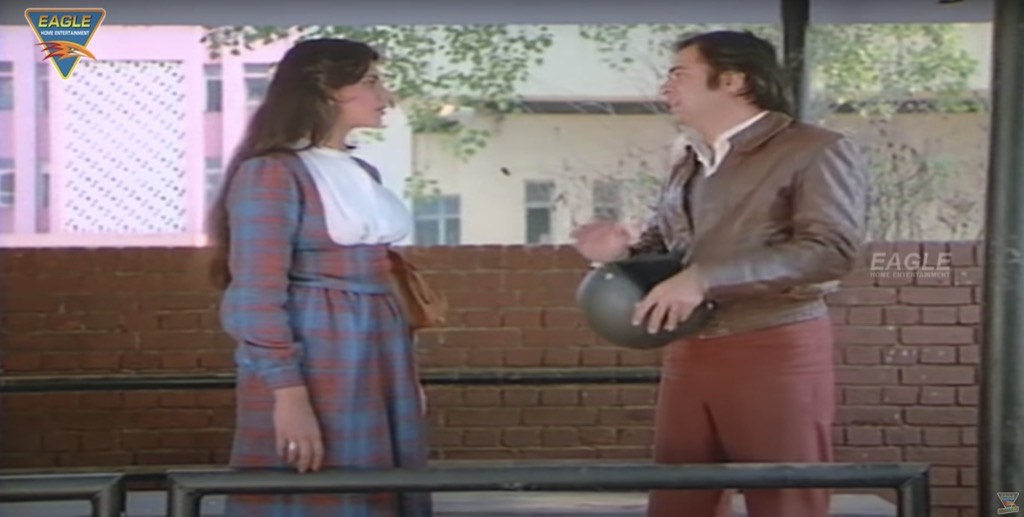 This scene in particular made me happy, I appreciate when film makers take care of the facts like the bus number 85 which goes from Anand Vihar to Punjabi Bagh which is still the same route unless DTC changed it. Raja Bundela was suggesting to Farooq to take 85 number bus :). He acted in lot of movies in 80s and early 90s but I haven't seen him lately in movies.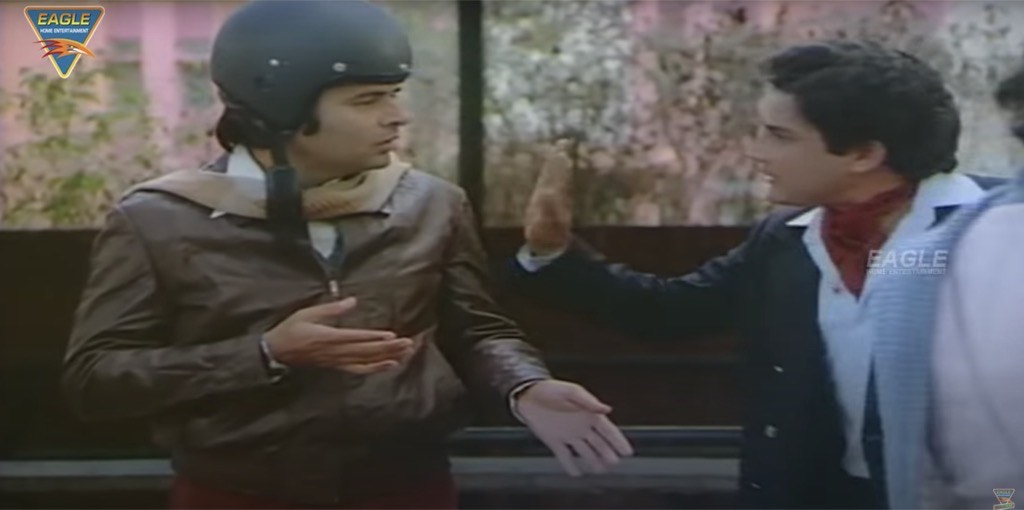 Apple logo in early 80s? Nice :) The movie was released in 1984 and a company in Delhi was using their computer. Good to know. My earliest memory of using a computer was in early 90s in our school computer lab but I guess Apple was also popular back then.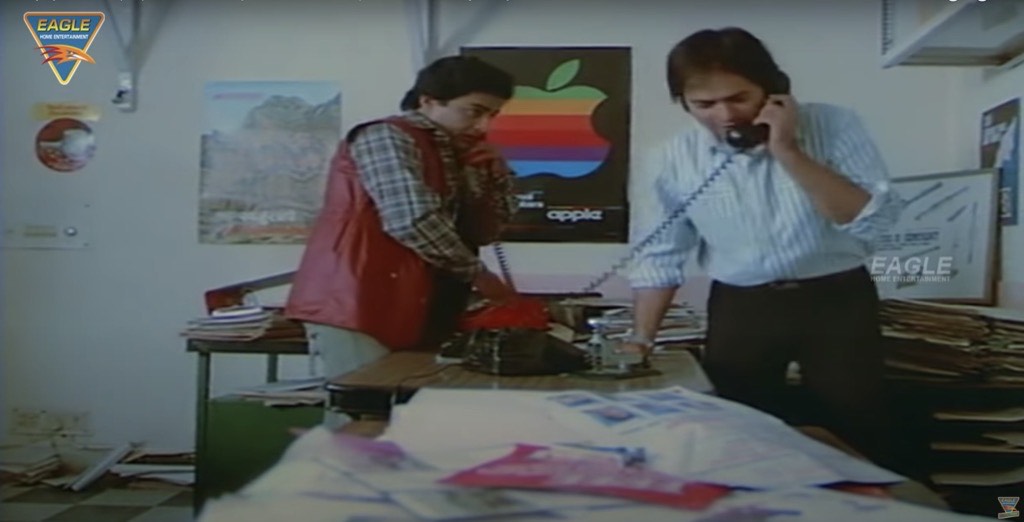 This intro scene is from Connaught Place, these Zebra Crossings are famous. Still there. The intro has Farooq walking around CP doing window shopping, we all can relate to it. It was during the winters and Farooq was walking in his jacket and helmet, probably Studds.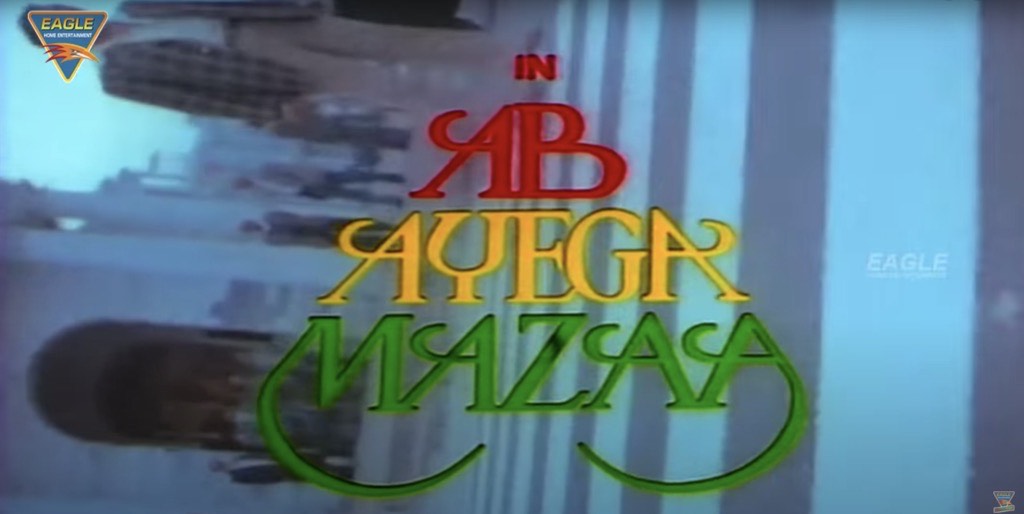 Not really sure which flyover or road this is. I think it is the one near Oberai hotel, I remember that was the only flyover around that area in 80s. I might be wrong though.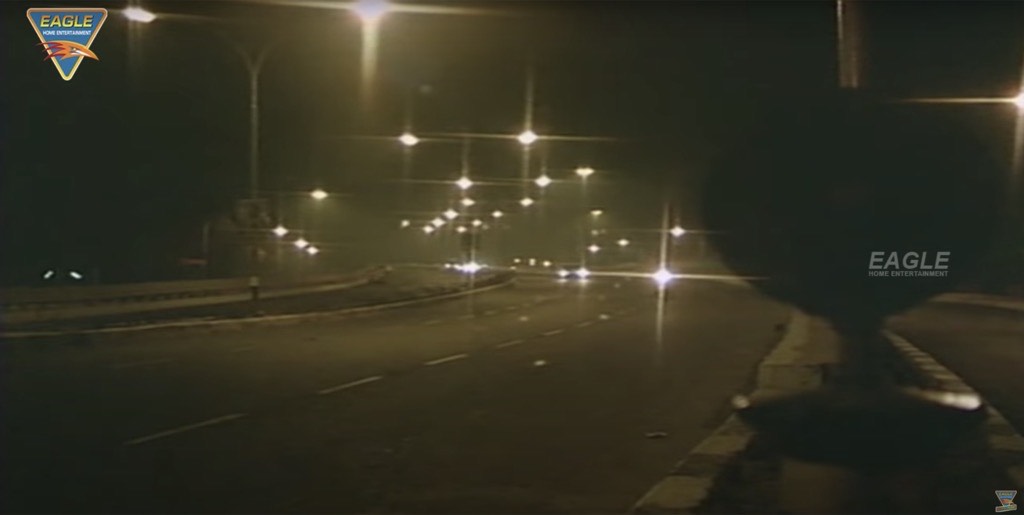 The movie starting scene is when Farooq was dreaming about his colleague Raja Bundela selling land in graveyard. He was anxious about him being good at his job that he can sell anything.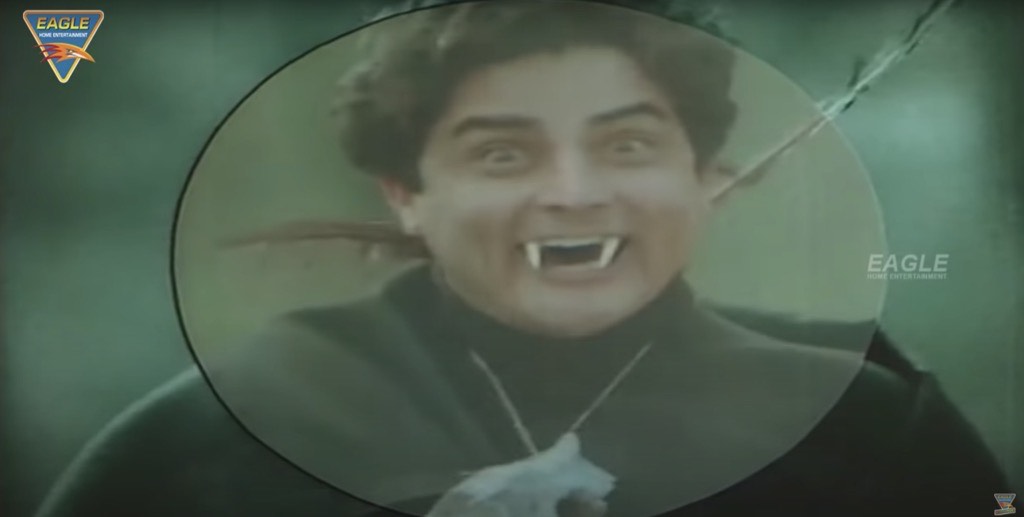 I have seen this movie many times and never gets bored. Yes I am a bit nostalgic person and I don't think there is anything wrong in it, some people live in the past which is probably not a good thing but I am always reminiscing about the past, it is like take a break from the reality, these old movies and songs help in reliving the past.
This movie is not like a typical bollywood movie, I think there were couple of songs but it felt very close to reality. Most of the movies in 80s, 90s and 2000s were over the top, it was only in 2010s when films started to become true reflection of the society. I don't mind over the top movies but there should be a balance. I personally prefer movies that I can relate to. The movie also has Ravi Baswani and plenty of other actors that I am sure you will remember from Doordarshan days. The movie has reference to theatre scene in Delhi. I think some parts were shot in NSD as well, I am not sure about it. I quite like the fact that Delhi has a good theatre culture. I have seen few plays long back and I really enjoyed them. It is really hard to act in front of hundreds of people, I have no idea how they can remember long dialogues. Incredible.
So go and watch this movie in case you haven't. You will definitely like it.
Ok that is it for today.
Enjoy ;)
Syndications