Let us go through the update from the @atlassian ecosystem. #TeaWithRavi #Assets #ImportCustomers #ConfluencePublicLinks
3 Million Objects, Asset Templates, Integration with Forge and Customer Context
Wow that is a lot. There are significant updates to Jira Service Management. You can check this page to know more. We knew about some of it in recent updates but Atlassian has summarised it for this quarter.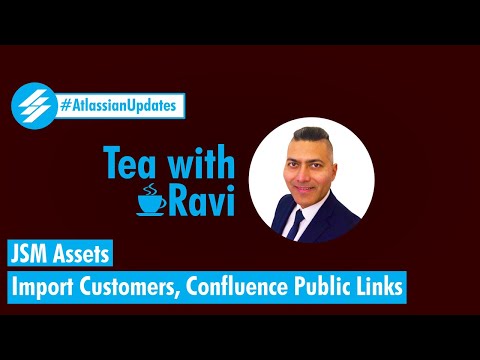 Forge is the new recommended platform from Atlassian.
Let us look at some of the updates of last week in the Atlassian ecosystem.
Updates in the Jira Cloud iOS and Android app:
There are some improvements done in the mobile app. I do use the Android app for Jira, it is simple and works fine but yes I would always appreciate new features. There are new incident management capabilities to help users manage the tickets by marking them as "major" from the app, there are new gadgets in the iOS app, push notifications and some performance improvements.