Thanks for letting me. I will check this on my environment and update the code. Really appreciate.
I was trying to schedule my post and also syndicate them to twitter on a scheduled date. I didn't realise it is not possible. Anyways good to know now.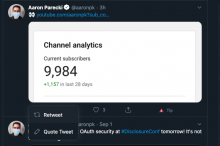 When reposting like on twitter, there is an option add additional text and that become a Quote Tweet. When using Monocle, repost happens instantly without asking for additional text. This is not an issue more like a feature request :) Thanks a lot.