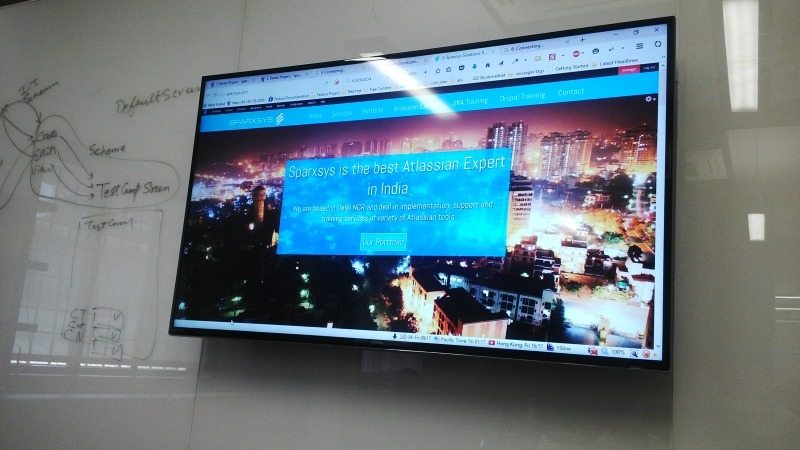 When I was little kid I used to hate the idea of going to school everyday at the same time, follow a strict routine everyday for several years, preparing for exams, going through school tests and final terms. Now when I look back I can not even image going through all those tough routines. I was really glad when I got out of school. Then I started college. It was comparatively easy, we can always bunk classes, go out for movies during class time and we actually had little freedom to spend time where ever we wanted, but still I used to get scared about the idea of exams. I never liked doing something without any reason and the only reason I studied and somehow managed to pass engineering was the fear of getting failed. What will happen if I fail? I was scared of so many things.
While in school the only thing I wanted was to get out, the same was the case in college. I used to think that I will do this and that when I get out. I was waiting for something but never knew what was it.
Then I started job, it was no better, going to the same place everyday through out the year without vacations. It was horrible experience. Since school time I was looking for freedom but never really got it and I was never really sure what was it that I was looking for, I never liked the idea of doing something because someone else wants you to. I worked for 11 years.
Finally I started my company, it felt really nice, I can choose my own working hours, work anytime and any day I like. After leaving my job I felt really good that finally I got the freedom to do whatever I want in life but somehow I never really felt completely happy, after all it was all about happiness, you do things to stay happy in life, this is the prime goal of human beings. My company Sparxsys have been doing really good every since we started except last year when for few months we didn't get much profit but I was able to run and stand up a successful company and we are good in what we do. Our client are happy and it feels good but for me it was exhausting. I felt tired all the time and honestly I was never happy. In fact when recall my old phases of life school, college, job. I was happiest in school when I used to follow a very strict routine. My parents were strict too, I remember I used to study during festival time too but during school whenever I got time I used to enjoy it a lot. I loved playing cricket, football, video games and spending time with friends. Now I feel it was the best time. Now I have all the freedom but still I don't enjoy that much.
Every since I started my company I was working hard to deliver projects but never really maintained a balance in life. I never traveled, took vacations and spent time with family & friends. I used to work 7 days a week and every day I used to feel tired and exhausted. I was not sure how long I can manage like this. It also affected the performance of our company and I thought this is not the real reason why I started my own company.
Recently I read the following two book.
After reading both the book I realized I should try making some changes in my daily schedule. First of all instead of trying to achieve too much I started focusing on few important essential tasks that brings the most value and also to be able to enjoy life I started building good habits and will power to follow these habits regularly.
Here is the list of things that I started doing now.
Start the day by reading a book for 20 minutes. Earlier I used to start the day by checking my email, which is like giving yourself stress in the beginning of the day
Go to gym everyday
Plan what things I will be doing today and remove every non essential item from my to do
Plan your weekly goals ahead
Plan your short term and long term goal. What you want to do 5 years from now? All the things you do should be towards achieving these goals. If not then don't do them.
Check Email only few times a day only after finishing the scheduled work.
Make No as the default answer, saying Yes to everything that comes my way is not good. You cannot keep everyone happy
Delay all new tasks that come in your way
Work means work, no facebook, twitter, internet browsing, whatsapp during the day
Follow the time table, like we used to do in school
Never travel more than 3 times in a month
Basically if you want to become any entrepreneur and do what you love it is fine but it is not fun either, you have to work hard to achieve your goals and most importantly never work day and night, you will burn yourself. We human beings have only limited amount of energy in the morning and as we work on our tasks we burn that energy. We need time to relax and away from work to refuel ourselves.
When you finish your day as you planned and achieve things you feel sense of satisfaction and whatever little enjoyment you do by rewarding yourself like watching TV or with beer that sense of satisfaction will make that reward more enjoyable. It is not possible to enjoy all the time. You have to do some work that you don't enjoy or if it is tough but that is ok. Once you get over those difficult tasks the feeling of completing them is really great. Till few months back I used to work all the time and there was no separation of my work and personal life. It was all mixed up.
You don't have to read any book to bring your life on track but it is not harm either. Apart from reading book everyday for 20 minutes I recently enrolled myself in French classes. It is really amazing to learn a new language and after a long time I feel good about doing something different. In the past few years I have acquired different skills but learning a foreign language is totally new for me. I knew little but french earlier but now I have decided that in few months I will try to converse with someone totally in french. I learning how to read, write and of course speak.