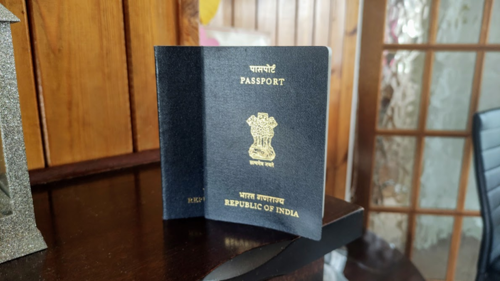 I renewed (re-issue) my daughter's Indian passport recently and I thought may be I will share my experience so it can help you in case you are doing the same thing. This is of course applicable for Indian nationals living in UK.
Tips to book appointment
Due to COVID there were not many appointment in VFS Hounslow and London and that was my main concern but I was checking the appointments multiple times a day, I also checked it from my mobile and I got lucky one Saturday morning when I saw appointments for the following week. I booked immediately. I kept the application number handy because the appointment are filled up quickly and you won't get second chance if you wait too long.
I chose Hounslow because it is not too far from my place but I would have chosen London as well. I think if you live near London then you can only book an appointment at either London or Hounslow.
Documents
Check thorough the list of documents.
Get at least 4 photographs of the applicant and also the parents (in my case).
Attest/sign all the documents of yours. For example if your name is on the document then sign it. If it is the marriage certificate then both husband and wife should sign it.
For minors then should sign if they can.
Minor should sign their own documents along with parents signature.
Minor need not go to the VFS centre, only one parent can go with a consent letter from the other parent.
A copy of entry visa is also needed, this is not mentioned on the site.
Take originals with you, although the lady at the counter will not check it.
In case of minor both parent's documents copies are needed, just to make to clear again.
Don't forget police verification document. I gave my Delhi's address along with my neighbours name, address and phone number.
Police verification
I was not expecting it for a minor but police verification happened. Not sure if this was needed or not because last time it didn't happen for my daughter's passport.
Overall time
I got the new passport along with the old one back in roughly 15 days. I bought Royal Mail guaranteed next day before 1pm delivery envelope for ~£7.95 which I took with me but I believe the lady at the counter will charge for it if you don't bring it with you.
So in the end I would say apply well before time, especially during these uncertain times.
I hope this post helped. Enjoy.
Comments
It was normal. I think you can apply for normal one as well. Getting the appointment is the main challenge.
Syndications
I hope you get it soon. Keep trying throughout the day.
Syndications
Syndications