I use Google Suite or whatever it is called these days (Google Enterprise or Google Workspace?) for my company's email. Although I would love to setup my own mail server but setting up an email server is a pain and too much hassle. May be in future. I have this Google Suite legacy free 10 user account so I don't pay for it, too be honest Google mail or Gmail is actually quite good. To create an account for someone is simple and they are up and running in minutes. I am sure in 2022 there is an Open Source email solution with these features, I need to explore. Getting back to the point.
Why am I worrying about my email going to spam?
I moved my sites from webfaction and dreamhost to my own VPS. So I don't use these shared hosting providers anything. I was very happy with their services and for my needs I was happy with a vpsdime, the plan that I have is cheap and good. I pay $7 for 6 GB RAM which is absolutely amazing. I run all my RAM hungry Drupal sites on this server. So long story short, I moved Sparxsys.com to vpsdime but I forgot to do one thing.
There is something called as SPF and DMARC that needs to be setup in your domain DNS settings. This will ensure that your mail is not treated as spam.
Now if you are new to all this then don't worry, I found a site called mail-tester.com, it will give you an email address where you can send a test email.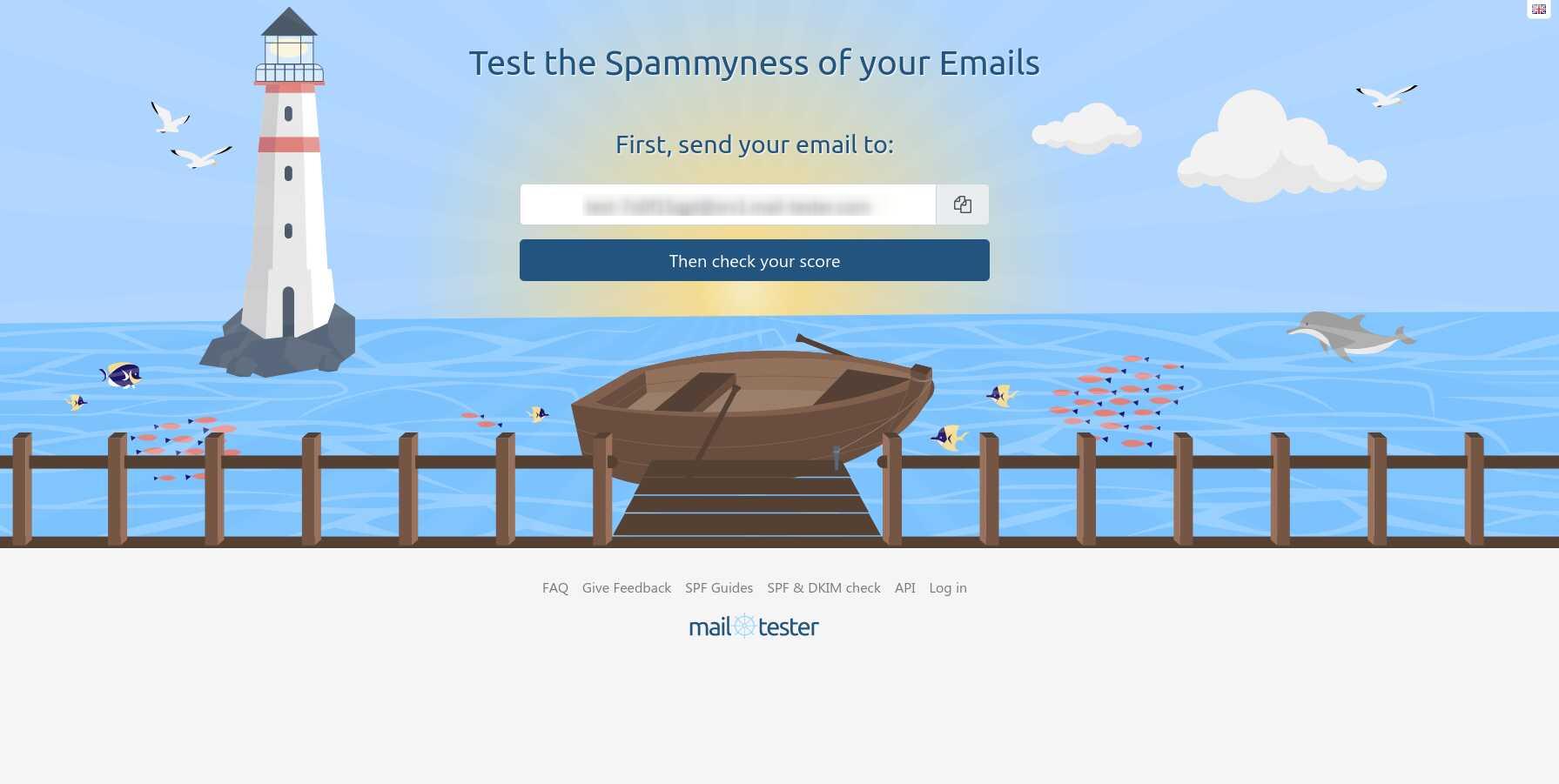 After sending the email to this test address, press "Then check your score" button.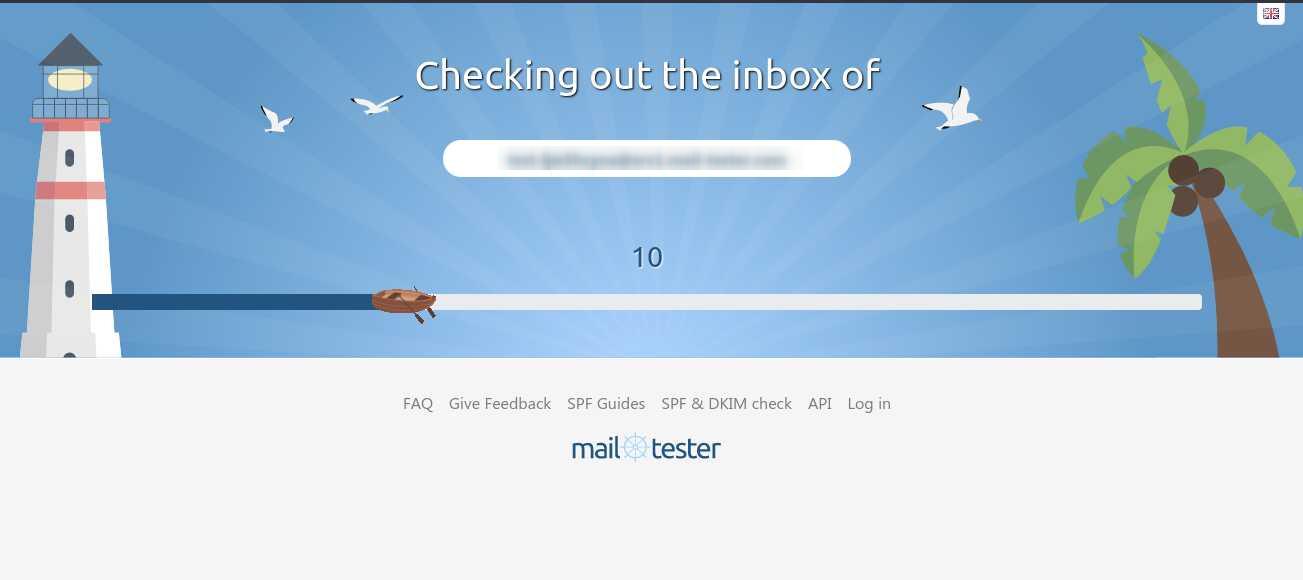 Finally you will get some score with some suggestions.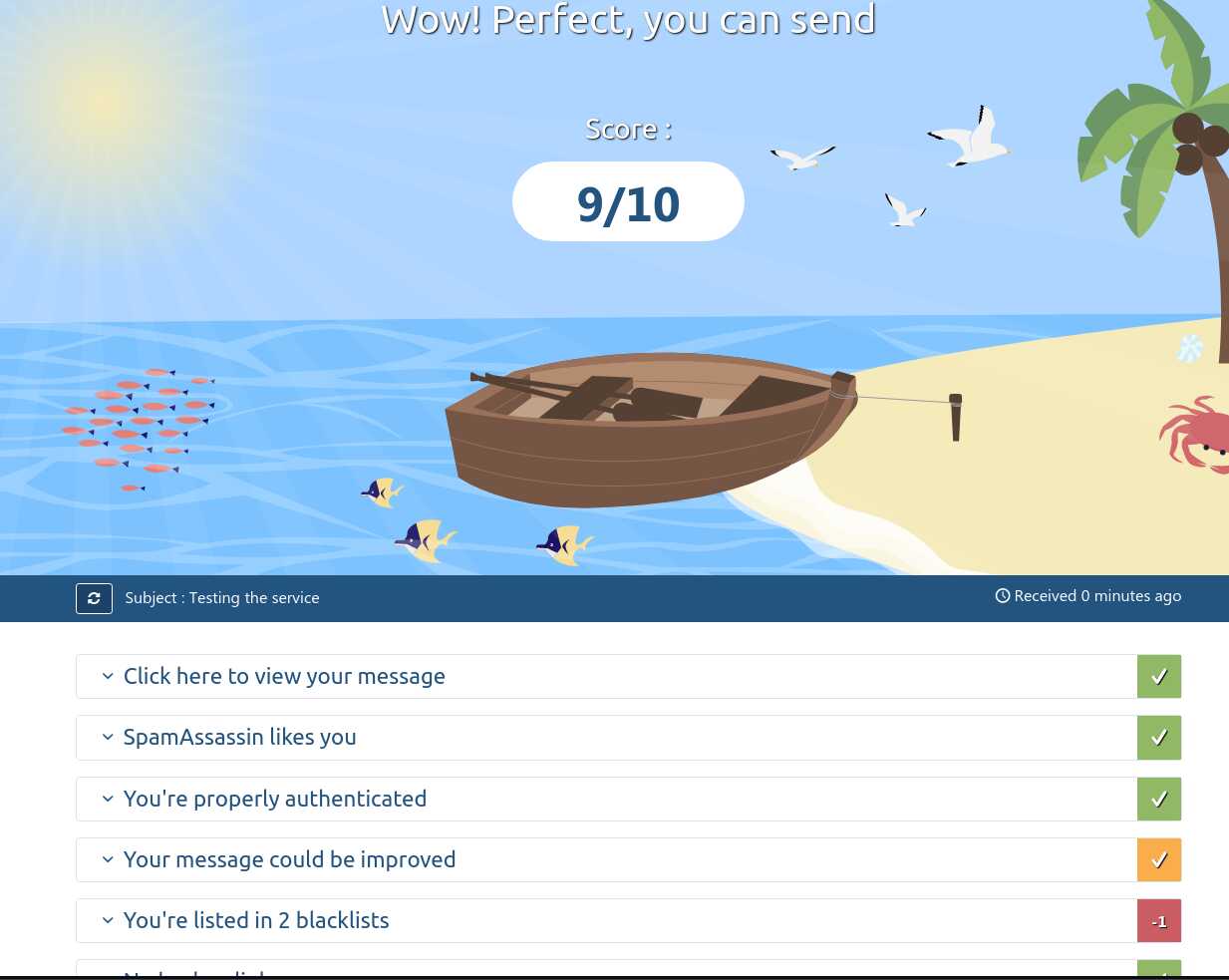 For me there were 2 suggestions.
Create an SPF record, which is nothing but a TXT record.
Name: @
Value: "v=spf1 a mx include:_spf.google.com ~all"
Create DMARC record, again a TXT record.
Name: _dmarc
Value: "v=DMARC1; p=reject; rua=mailto:admin@example.com"
Setup DKIM
Follow the instructions here.
And that is it. I hope you enjoyed reading this post.
Enjoy.
Updates
11/01/2022: There is another good service https://www.experte.com/spam-checker which I tried and it will also produce a similar report. I got the followiing email from the developer for this tool.
Like the original, it uses well-known spam filters and blacklists to check the spam score of a mail. But in addition, it also checks whether Gmail classifies the email as spam and into which inbox the mail is placed. Since Gmail is the world's most used email provider, a positive assessment is critical for deliverability. In the last step, the tool also checks the correct configuration of the SPF and DKIM records.
I think it is good to list similar services here, it will help many people.
Syndications