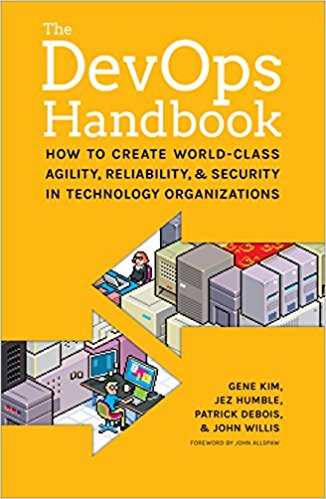 Today for a change there is sun since morning, however the temperature outside is still freezing. So I was at home mostly and looking for some good resources on DevOps and I came across this interesting book.
The Devops Handbook: How to Create World-Class Agility, Reliability, and Security in Technology Organizations.
The book has very good reviews on amazon and goodreads. I also did some research online and found the the reviews to be consistent.
Book description
For decades, technology leaders have struggled to balance agility, reliability, and security, and the consequences of failure have never been greater. The effective management of technology is critical for business competitiveness. High-performing organizations are 2.5 times more likely to exceed profitability, market share, and productivity goals. The DevOps Handbook shows leaders how to create the cultural norms and the technical practices necessary to maximize organizational learning, increase employee satisfaction, and win in the marketplace.
About the Author
Gene Kim is the founder and former CTO of Tripwire. He lives in Portland, Oregon. Patrick Debois is an independent IT-consultant. John Willis was the founder and chief architect at Chain Bridge Systems. He lives in Atlanta, Georgia. Jez Humble is Vice-President at Chef. He lives in San Francisco, California. John Allspaw has worked in systems operations for over fourteen years in biotech, government and online media. He is VP of Tech Operations at Etsy.