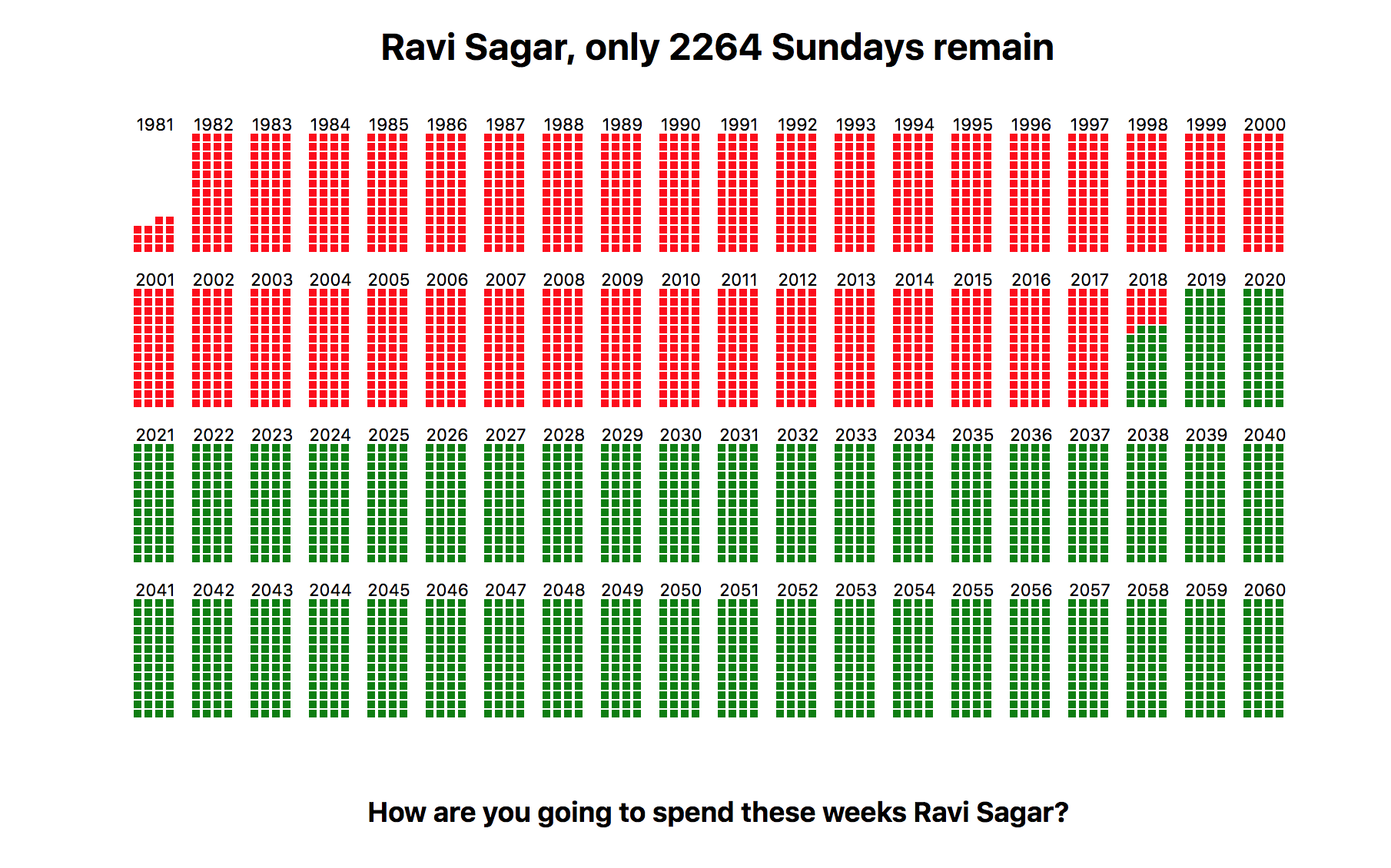 I installed this simple chrome extension today that will show the number of Sundays remaining in your life. This chrome extension is developed by Paras Chopra, I follow his blog regularly and I came to know today about this simple extension.
Looking at this image is a constant reminder how short our lives are or I should say how less time we have left in this world.
If everything goes well then I am almost half way through my life.
However with age the energy level, determination and physical strength changes. In most cases it declines. If I look back at my life I don't think right now I work hard enough like I used to. I really miss the days when I was in class 11th and 12th. I think I worked hardest in those 2 years.
So far I spent more than half of my life studying and rest in working but I guess I put more effort in the first half of my life. Life was simple in first half though. Now it is complicated but still I guess I should be working harder.
Now I don't think I work hard enough. I have so much to do in life but so less time left.
This new chrome extension is a constant reminder and a visual aid to tell you that don't waste your time doing trivial useless things.
Have a nice day.