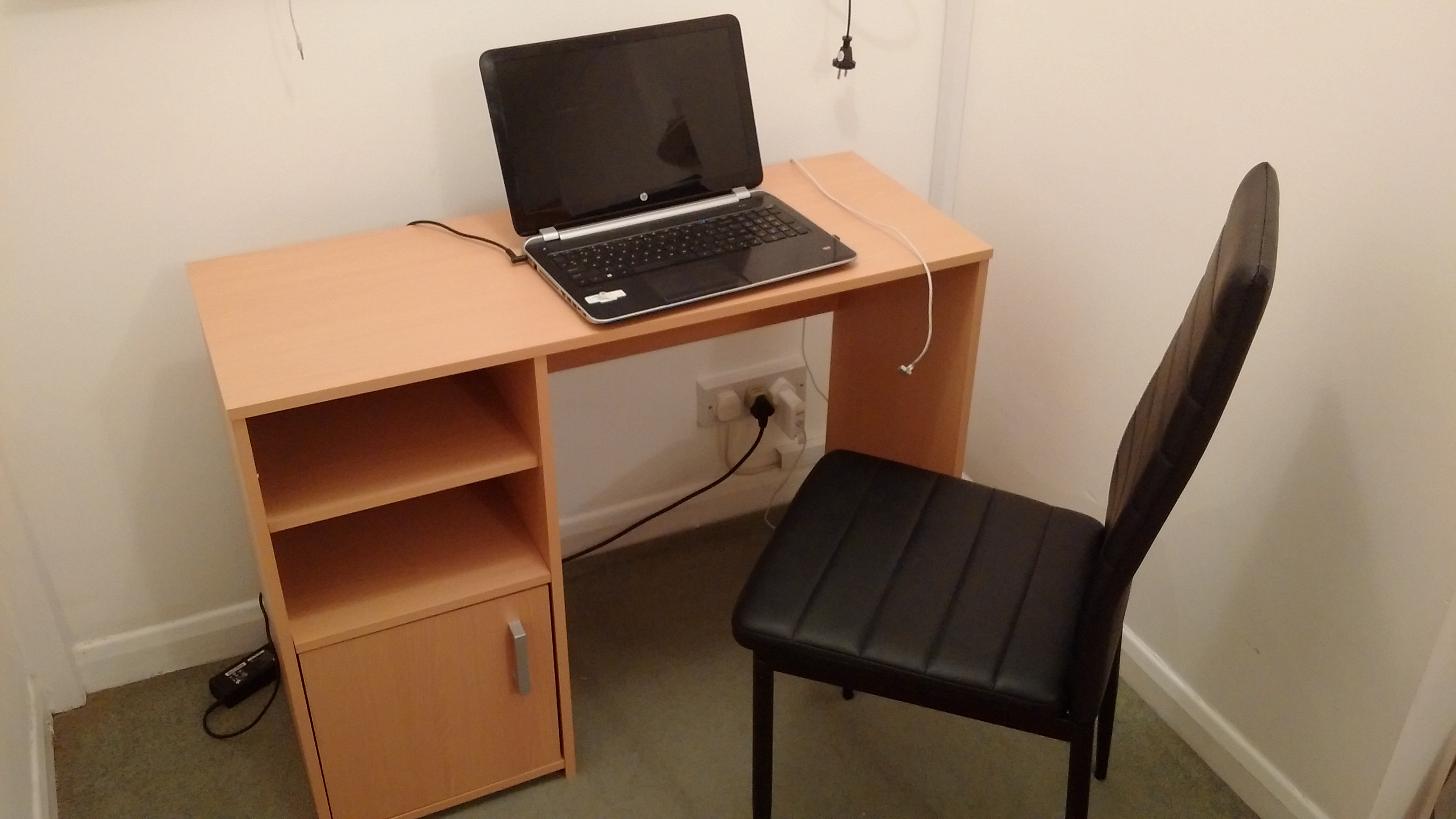 I decided to spent the whole day today learning about Smart Contracts and understanding more about Blockchain. The plan is always a plan. I did start learning about it but then my neck started aching. I have bought some furniture after moving to London but still I don't have all the things yet. I bought sofa, dinning table, coffee table, bed and few small things but I never bought a proper office desk. Back in Delhi I have 5 desks at home. Crazy isn't it.
I was planning to buy one desk but never bought one yet but today some divine force pushed me to buy one desk so I reserved one desk on Argos website, drove to the nearest Argos and bought the desk. Yes finally I bought one table.
However in UK most of furniture needs to be assembled. To be honest I love DIY kind of stuff but sometimes you just miss the luxury of getting things done by someone else. I was not in a good mood to assemble the desk but I had to do it. So I started reading the instructions and built the desk in around 1 hour. I felt happy after that.
We take things for granted. In Delhi when you buy a furniture you buy what you see and it is delivered to your home as it is. Such a luxury, now I realise that life in Delhi is not that bad after all.
Anyways, now I have my own dedicated small work desk.
Looking forward to the weekends now :)