Running a startup is extremely stressful, it affects everything in your life. When I started my startup journey I didn't realise how much easy or difficult things will be ahead. Having a technical knowledge is one thing but managing clients is another. In my case this has been the number 1 source of unhappiness.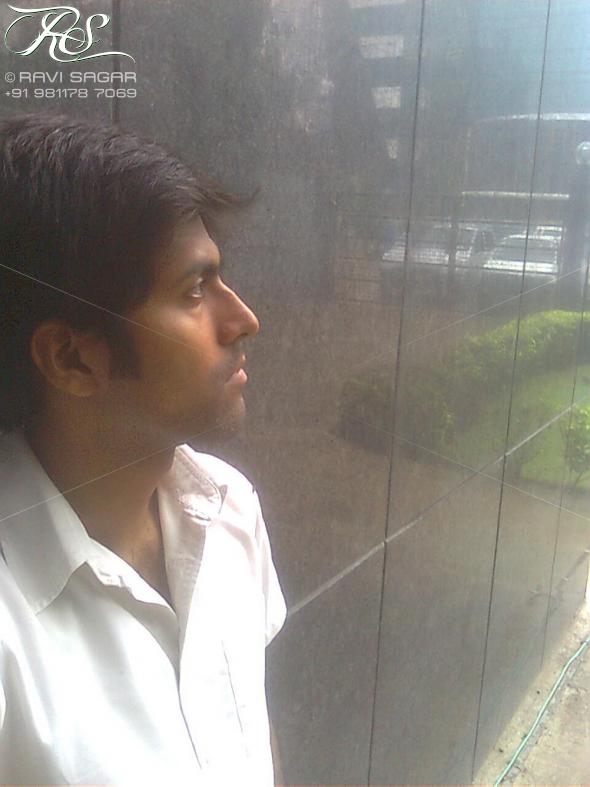 I am successfully managing many clients mostly alone for so many years. I feel happy when I successfully win a project, even more happy when I get paid. Believe me getting paid all by yourself is something that cannot be explained. However winning a project is one thing but actually developing the project, handling client queries, resolving their issues and delivering the project is the part which gives lot of tensions. You can't run away from it also. You have to live with it. Due to all these tensions I feel frustrated and depressed from time to time. There is no escape from it, keeping your clients happy should be your prime task, being a startup company you have to always do something extra and not always stress on the contract.
For the past 2 years I am tracking my daily Work, Happiness and Motivation on a scale of 1 to 10. Yes I actually do it daily, strange but when you are running a startup company you will do strange things to keep you going. Tracking this information helps me to identify and analyse the reasons why I feel depressed sometimes. I have realized if you are in service industry dealing with clients you will have to live with it. You can't just be rude to your client or fight with them. You have to be polite all the time or most of the time.
So in this blog I just want to share few tips on how to manage your stress. Remember there is no escape from it, you just can't be happy all the time. If you have started your startup journey or want to start then ups and downs are part of life. Infact you have to struggle for years before you achieve something great. Just be in the game no matter what and believe in yourself. I have learned myself over the years how to manage my work and more importantly how I feel about life in general.
So how to deal with your unhappiness?
1. Look into your past - you old achievements
The first thing I do when I feel bad about something is that I think about the happy days in my life. Over the years I have learnt that ups and down are part of life and you have to live with it, it is just not possible that you will stay super happy all the time. Life is not that easy, especially for startup founders. Deep down you really want to pursue your passion but we live in a world full of distractions and everyone will seem happy to you and enjoying life but the fact is that entrepreneurs have to sacrifice something today to achieve a lot more in future. Just live with it and keep going on, don't give up. When there are moments of sadness you need to think about all the great achievements you have in your life starting from your early days. I often think about the day when I received 25 out of 25 marks in my Maths exams in 5th standard, everyone in the class clapped for me and I just feel awesome thinking about it. I also think about the time when I was given Employee of the month award in one of the companies I worked in the past. There are many moments that will bring a little smile on your face and makes you proud. If you think you will surely find lot of happy moments that you are proud of in your life.
Anything that makes you feel good in just enough to change your mood for few minutes. There are are hundreds of things to keep track in your daily busy schedule, there is no time for enjoying stuff that other 9-5 office goes can afford, you have to work extra hours. You are bound to feel stressed, after all we are all human beings not machines. Just take small breaks, close your eyes and think about those wonderful moments in your life that makes you feel good about yourself.
2. Build some great habits
Ok so you are all tired and nothing seems right in life and don't know what to do. Startup founders often over work and rest very less, this results in burnt up feeling. We all need to rewind and spend time with family and friends, another thing that you can do is start pursuing a hobby, all these years you wanted to learn playing guitar or learn new foreign language. Join these hobby classes for weekends and you will have something to look up to during the week. This will also takes your mind away from daily work which is very important if you want fresh ideas to come in your mind.
3. Exercise regularly
This is the most important thing that you should do in your life. Everyone knows the importance of good health. In startups we need to work continuously for long hours which affects body and mind. Working long hours on computers has really bad effects on eyes, back, neck and other parts of the body. Unfortunately we can't do much about it, we have no option but to deal with it. You can prepare your body for this tough work. Go to gym everyday, do exercises that tone up your body. If you are not fit then you can do much at work too. Exercising daily also builds up the determination of the person which is much needed for Entrepreneurs. When you work out your body releases hormones that makes you feel good and positive about everything in life. Exercises has multiple benefits, we all know it but in my opinion if it makes you feel good then it is totally worth it.
4. Generate multiple Sources of happiness
Do not let go of any single opportunity of laughter and fun. It is important to be serious about your work but your workplace shouldn't have a tense environment. It affects your employees too. Your startup should look like a place where people can do amazing things.
5. Watch at least 1 Movie in a week in theatre
Watching a Movie on your Laptop is such a waste of time. Whenever there is a new exciting film I book the ticket well in advance and watch it with my family. For 2 or 3 hours we just have to watch the film and nothing else.
6. Don't work on Sundays
I stopped working on Sundays completely. When you are starting up you can't stop yourself working 7 days a week. Things are exciting and you feel compelled to work. I was working 7 days a week for so many years but recently I started this practice of not working on Sundays. I don't even open my Laptop. It is very important to rejuvenate yourself.
7. Join a Hobby Club
I am a member of running group, cycling group, coffee club and couple of other online groups. It is nice to meet people with similar interest. You always learn something new from others. There are such groups in every city. Find one near you and join them.
8. Dress up nicely everyday
Whether you work from home or have an office. Dress Smartly. That's it. As a founder you will meet new people, have to sell your product or service. Don't think that you are cool in torn jeans and T-Shirts. Wear a nice shirt, trousers. Shave regularly and act like a smart person. It is not only good for your business but also you will feel good about yourself. There are many times in the past when I had to meet people in casual clothes. I admit that I felt little less confident about myself. Now I try to wear formals or at least semi formals all the time.
I hope these tips will help you. I am not really an expert but I am just sharing my experiences with you. If you are also in the same boat then share your thoughts too.