These pics were taken last month when I went to India Gate during the Anna Fast. A Rally was organized from India Gate to Ramlila Maidan.
My favorite Pic - Indian Spirit
This man was holding a flag in his hand. I couldn't take the full picture because I used Tele Lens.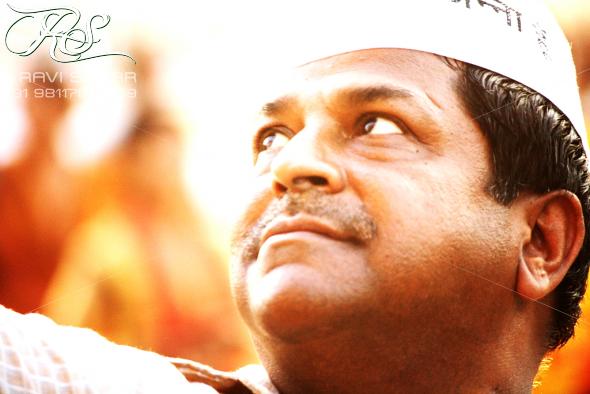 Check the expressions
This young boy was getting Indian Flag painted on his cheeks. I just love his experssions. Amazing face he has.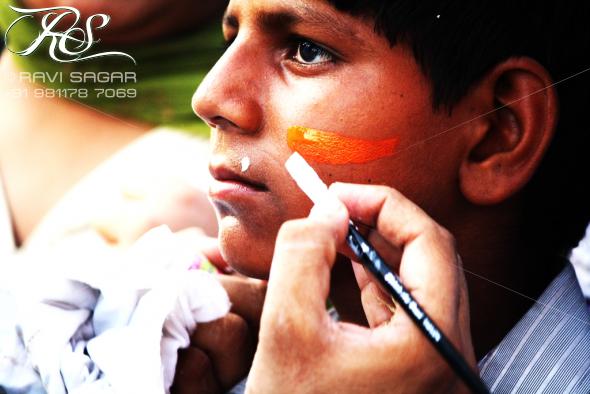 Known TV Anchor
Surprisingly I don't remember his name! If you know his name then please comment. He moved to ZEE news now. He wa sitting quietly at one place outside his News Van. I guess he was enjoying being there. Sometimes I feel that being journalist is not a funny job, it is serious thing and light hearted people can't do this work.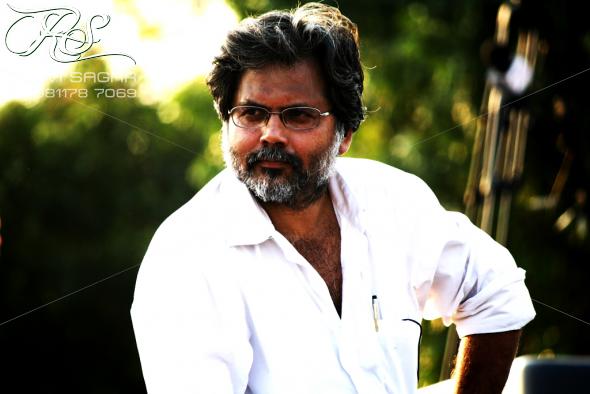 My friend Vinod
This is Vinod, he was with me there. It was getting dark when I clicked this pic. I increased the ISO and you can see the noise in the pic but I like this pic. Vinod didn't really pose for me. He was just standing and looking somewhere when I clicked it. Best moments are captured when they are natural. I dont really like "say-cheese" kinda pics.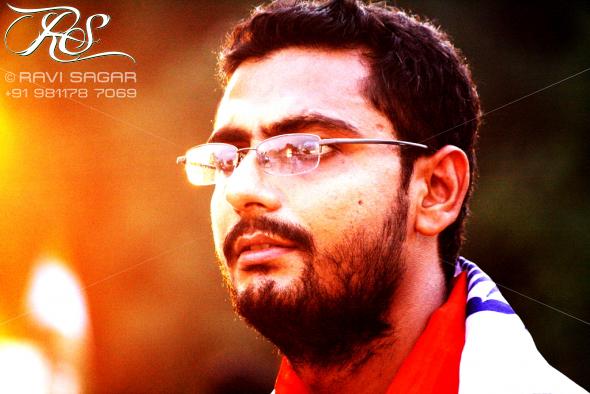 Man with two Mobiles
Oh yeah I have two mobile!! I love the boken effect in this pic. I wish the image was more sharper, but I like the pic anyway.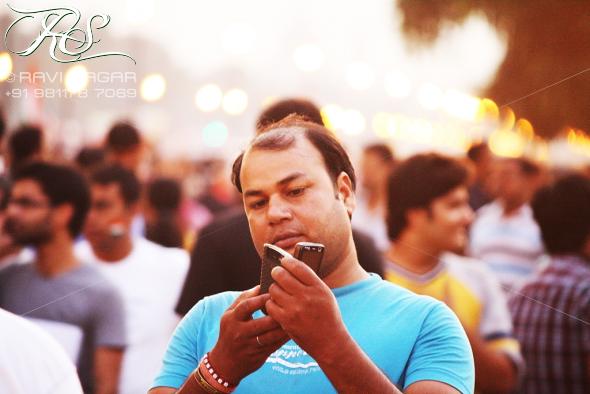 India Gate at Night
I have seen India Gate many many times before but I never knew that it will look so beautiful in my picture! I took this pic when I was going back home. It was getting late but Vinod stayed there till the night :)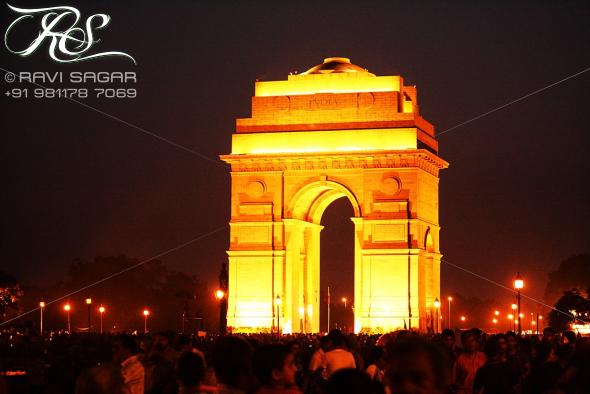 I clicked these pics just after buying 50-250mm lens. That day people were shouting in the metro in support for Anna and the "mahoul" in Delhi was really amazing. I wanted to go to Ramlila Maidan too but didn't get a chance. Anyways I am glad I came to India Gate that day. I captured many good pictures.