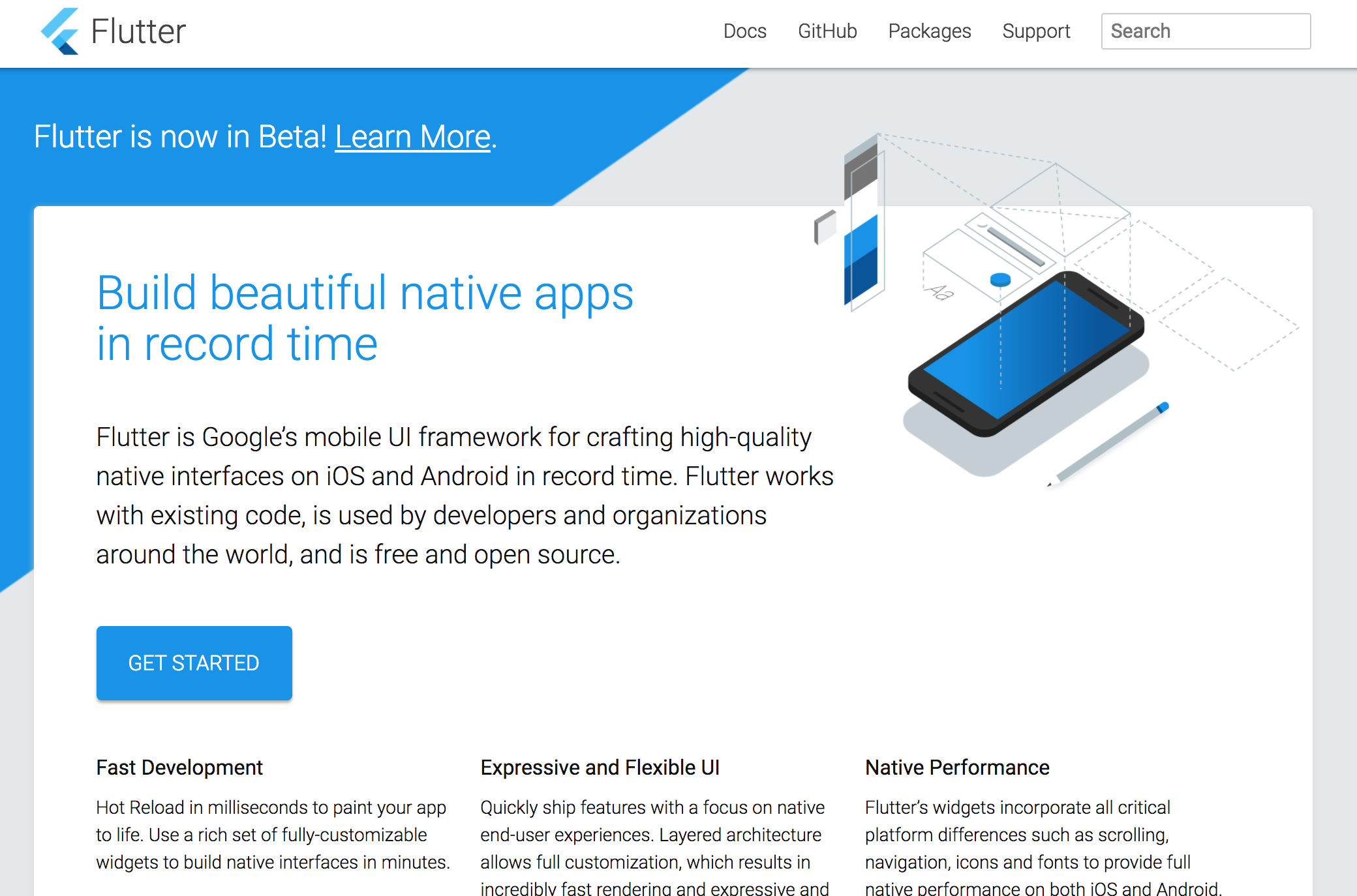 I recently came to know about Flutter.io which is an open source mobile development SDK from building mobile apps. Interesting thing to note here is that as per the Flutter.io page they say it can let you create native apps for both Android and iOS which is really interesting.
Few years ago I personally learned building mobile apps natively on Android and iOS. I created apps using Java and Swift and it was amazing experience. I felt really good when I also published those apps on both play store and app store.
I wanted to create more apps but honestly I never got a chance to do that again (or no one actually paid me ;)). I do have some ideas to develop more apps, not really to make a product out of it but mostly to solve some of my problems and make my life easier. I am trying to follow #IndieWeb concepts these days and as per their principles you should manage your location without sharing that information to third parties. I wanted to create the app that will track my location and store it on my server.
Anyways after I came to know about flutter I thought I should learn it and give it a try. It will probably take me 1 or 2 days to setup the SDK and create a simple application. However should I bother about learning it.
I was wondering since there are very less developers right now using flutter, it might be a very good idea to learn it and become early adopter. Honestly I sometimes do feel that I did not get into mobile app development from very early. Although it is never late but in technology sector early adopter do get some advantage. So I am actually considering learning flutter, I will probably spend a few days on it not more and share my findings.
Do begin your flutter learning first start from their website: https://flutter.io/ and then take a look at some youtube videos. I will share some of the videos below so you can also take some hints.
and
and one more