Last year I cleared for Jira Admin and Agile Development with Jira Software certification in one attempt. To be honest I was scared whether I will be able to clear the exam or not. When I did the sample tests I failed in initial attempt. Today I actually want to share some more tips that I hope will help people are are preparing for the exam.
I also wrote a blogabout tips on clearing and passing the Jira Admin exam and it was well received. Today I will share more tips on both the exams.
Atlassian Certified Jira Administrator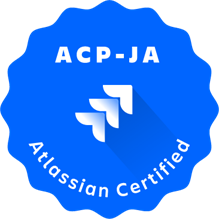 I am assuming you are already experienced Jira Administrator so you should already have good understanding of the configurations and the concept of schemes. The Jira admin exam won't only test your knowledge of these concepts but also how effectively you apply your knowledge of Jira customizations. For instance should you create a new Field Configuration instead of reusing existing one, use Custom Field context to avoid creating a new similar field, how many Issue Type Screen Schemes you need to create to achieve a scenario? Well my one and only recommendation is to read thoroughly the Jira documentation for all the exam topics.
Give yourself at least few weeks of time before the exam.
Atlassian Certified in Agile Development with Jira Software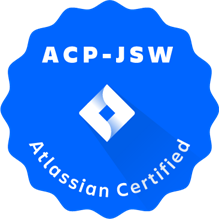 This certification might seem simple when you look at the exam topics but honestly I struggled a bit. Although the focus is not on the Jira Administration concepts here but a good understanding of various schemes and terminology helps a lot.
My only advice here would be first to get familiar with each and every single feature and configuration in Scrum and Kanban board. Read the documentation for these two types of boards thoroughly and second learn as much as you can about all the agile reports. If you know the meaning and purpose of the reports then you can easily clear the exam.
Unfortunately I can't tell you the exact topics that might come in the exam. Download the list of topics for both the exams read the official documentation.
In my previous blog I wrote about time management during the exam. Don't waste your time on lengthy questions in the beginning. Go through the questions in 3 phases and answer short ones first. I have written in detail about time management during the exam.
I cleared these exams in one of the prometric centres in London and I would also advise you to you choose a centre which is not very far from your place or at least it is convenient to reach. You don't want to get late on your exam day :)
I hope you all the best for your Jira Admin Certification exams.