I recently cleared my JIRA Administration Certification and share briefly about my experience about it. I have been working on JIRA for many years now and JIRA along with other Atlassian tools is my main competency these days. I feel quite privileged that I got the opportunity to work with many known and popular companies. Working for big companies as a full time employee is good but in your career you can never work with all of them, but for me I have been working with them on short term assignments and projects. I get to meet them in person, see their offices and fancy campuses. I also get to travel a lot. It is tiring but at the same time, I am making memories too. I get to travel a lot and I get paid for it as well. I get to stay in nice hotels and eat food from all over.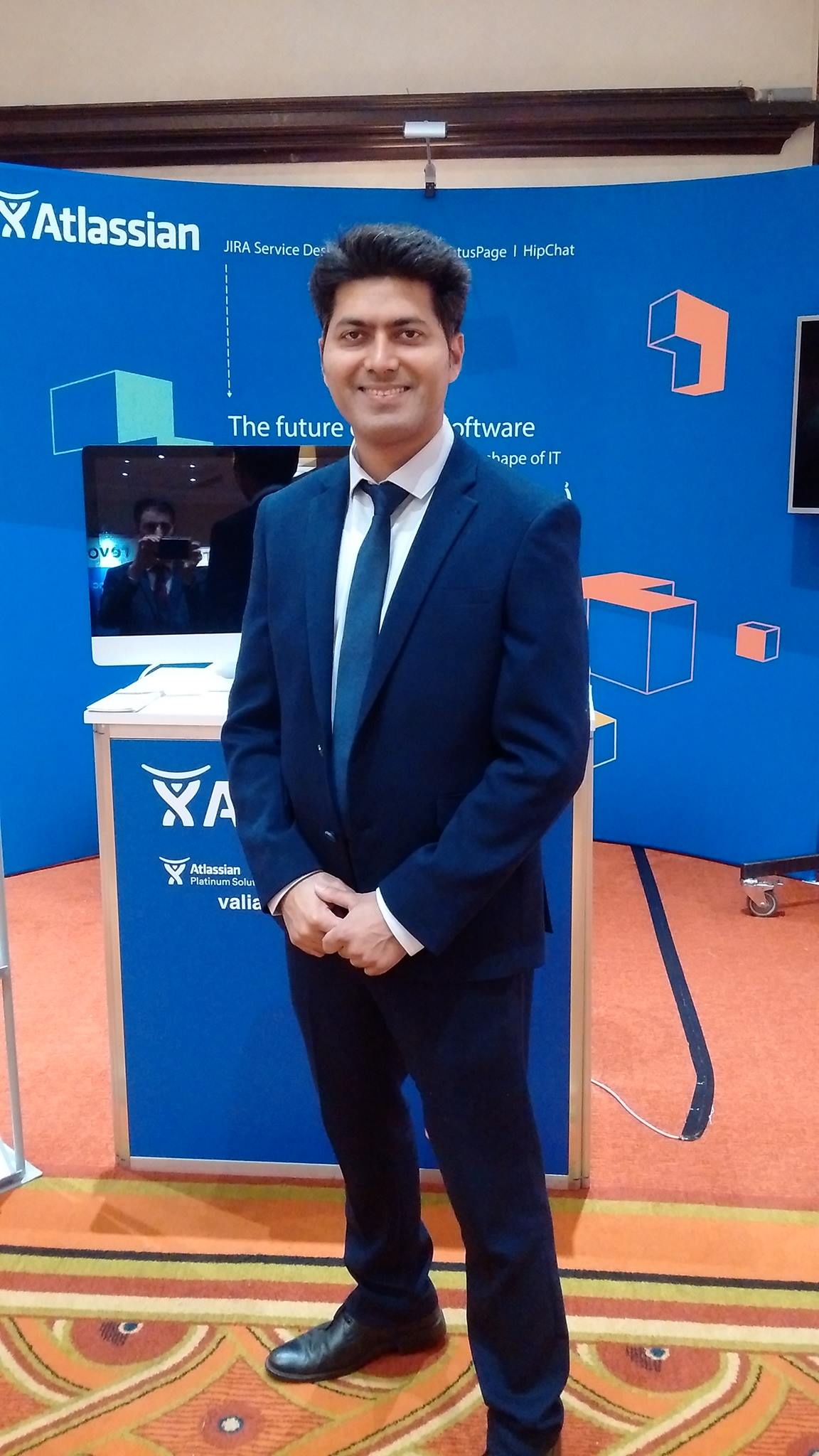 Oh sorry I am talking too much about myself. Back to the original topic. How to study for the JIRA Administration Certification. I will be precise and will give you my thoughts about the test.
1. Atlassian Certification Page
Read everything about the JIRA Certification on this page: https://www.atlassian.com/university/certification
And read it again.
1.1 Exam preparation: https://www.atlassian.com/university/certification/certifications/exam-…
Just get familiar with the process by reading everything on this page.
1.2 Take Sample test: http://atlassian.articulate-online.com/8679133671
This will probably give you some idea about the questions asked, but I will share below as well about some of the questions.
1.3 On the same page above (1.1) there will be a button that says "Exam Topics", just click on the Download button to check the topics that you need to focus on. Click on the link below for direct link to that PDF.
https://www.atlassian.com/dam/jcr:11b4e24c-f0eb-4b81-869d-3644c3797dbe/…
One you get this PDF, just download it and take a print out of it. Now here is the important part. For topic mentioned in this PDF, just search for it on the official Atlassian documentation and read it briefly. Of course it might be boring but do go through it and look for anything you are not familiar with. I never really spent dedicated time reading the documentation thoroughly. I just read it as and when required but you need to pass the exam here and just make sure that when you read that documentation page, you know everything about it. Pay attention to any special note.
2. Read my book - Mastering JIRA 7, Second Edition
Doing self promotion here but in case you are new to JIRA Administration world and want to quickly learn about various aspects of JIRA 7 then this book will certainly help you a lot to learn a lot in less time. I have written this book based on my experience working for my clients. I have been also training many people to work on JIRA 7 and I know what kind of questions people ask and how to give them the answer that make them learn a specific topic.
https://www.packtpub.com/application-development/mastering-jira-7-secon…
Do buy this book and read it. It should take 2-3 weeks maximum if you read it for 2-3 hours everyday. Finish it early if you want to but I would recommend installing JIRA environment and doing hands-on. For this JIRA Administration Certification you just need to focus on the "JIRA Administration" i.e. anything and everything that needs to be done from the UI only. It is good to know about "Server Administration" but you don't need to know everything about it. Also, in this book skip any part where you may need to do any scripting or coding.
3. Install JIRA 7 and play with it
If you are new to JIRA Administration then it will be difficult to clear this exam as it not only tests your JIRA skills but also your ability to solve a specific problem in the best and efficient way. Install JIRA and while you are going through Step 1.3 and Step 2 above make sure you have an environment to play with.
Get familiar with the terms and admin interface by heart. You can't memorize then and there is no need to remember them as well but you should know where a specific setting can be found.
4. Very important topics to study and kind of questions
UPDATE: I got an email from Atlassian asking me to remove the topics.
Final thoughts
JIRA Administration Certification is not easy but it is good way to evaluate yourself. I have been working on JIRA for many years but in an attempt to clear the exam I also learned many things about the tool which are hidden somewhere in the official documentation or may be I never really got the opportunity to work on those features or use cases. Nobody is expert on everything and same is true for JIRA.
If you have been continuously working on JIRA Administration for a medium to large scale organization for at least 2 or 3 years then you should easily be able to clear the exam. For me, it is my job to manage many JIRA instances and rolling out this tool in several companies. When I sit with the client to understand their requirements I of course write it down and make notes but back in my mind I am also customizing JIRA at the same time like how many configurations I need to create. If you have been supporting any active JIRA for multiple teams then you should be able to clear it.
Exam day and Time Management
Last tips for your exam day.
Attempt the short questions first and mark any question which is bigger than two paragraphs for review later. There will be a check box below the question to mark it. Even if you don't mark it, there is a Review all link that will show you an overview of all the questions that you have attempted, not attempted and marked for review.
So here is the flow that you should follow in the exam.
First cycle: Target time 1 hour
Attempt short questions -->
Leave questions that are bigger than two paragraphs -->
Mark short questions that you have attempted but want to review later
Second cycle: Target time 30 minutes
Attempt bigger questions -->
Mark big questions that you have attempted but want to review later
Third cycle: Target time 30 minutes
Review the marked questions one by one -->
Unmark a question after reviewing it
Just make sure you don't leave any question unanswered as there are no negative markings.
Exam format
XXX questions
XXX minutes, but it is not mentioned on the JIRA Administration Certification page
Multiple Choice Questions
You may be asked to select more than one options
So here you go. I hope you clear your exam. Let me know by clicking on the contact link about your exam :)
Best of luck!
Comments
Hi Ravi,
I have been doing the Jira/Confluence administration for the last 10 years and have, all these yeats, worked as full-time employee in 3 companies and also a consultants in 10+ companies so far.
I would rate your book and Patrick Li's two books (Essentials and Cookbook) as the THREE BEST Books out there to learn/recall all of Jira. You have done a great job. I use your book to teach the free Jira classes during my weekends here in the Bay Area.
I totally agree with you that you ought to first attempt the shorter and easier questions rather than spending minutes on the bigger (scenario) questions. Secondly, read the "Jira Core Admin" Guide thoroughly and pay attention to all such small (you may think that they are very insignificant) features as all points on your "User Preferences", "Remember my Login" etc.
Cheers,
Srini
does your book speak of ... getting port 8443 ( or all or any specific ports) to carry hsts in header ? jira carries hsts strict for ports 80 & 443 successfully but not 8443. I've modified (per web instructions provided all over) web.xml & nginx .conf file. no luck. fails security scans since hsts strict not appearing in header for <jirahost>:8443. Does book have info on writing custom filter for tomcat for jira to force hsts on 8443 since maybe custom filter is only way since playing with config files not working ? Where is info to get hsts ? thanks so much.