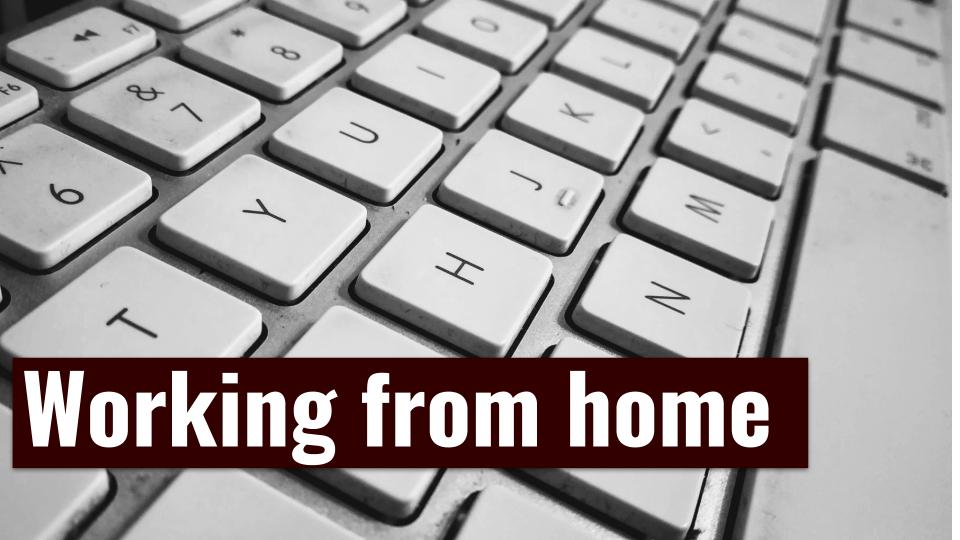 In my 17 years of career as of 2020 February I have worked from home for many years however I never felt for even a single second that I am not connected to my team or I am not engaged with the work I am doing. I have honestly more memories of me working in a corporate culture than staring my computer screen because you remember time you spent with people than alone in your room. There are pros and cons of WFH but if you are like me who like to get things done then I am sure you will appreciate quietness and solitude.
I first did WFH firstly in 2004 just one year after I started my career, when honestly WFH was unheard of. When I started working for Alcatel-Lucent after few year of joining I worked with a team in Europe where I was in India so WFH was the obvious option because me going to an office was no different then me WFH. That was in early 2010s when online collaborative tools were quite mature.
What are my thoughts on working from home and how more companies will adopt remote working
1. WFH doesn't mean no work.
I usually end up working more than usual when working from home. I genuinely believe in the idea of flow. It is basically a state of mind when you get high value productive work done. I don't think it happens for most people and that is why people working in companies follow a routine or a system. When working from home just follow a system. Human mind is weak. It wants to do simple thing. Blame evolution where mind wants us to pick easy stuff. But we don't live in jungle now and can buy food from Tesco instead of sharping a stone to hunt for dinner. Point is that you need to follow a system to reach a flow state or at least get some work done. It can happen often when you give time uninterrupted to your work. I wake up at 4 AM to start working on tough tasks and the moderate to easy tasks for rest of the day. The time I save from not traveling is something I don't waste as well. Point is WFH will give you more time that you can use to do more stuff. Use the time to do exercises or relaxing.
2. You save money
In most countries traveling cost money. Apart from saving time you save money as well.
3. Change your environment
I have a primary workstation where I do most of my work but I have spots in my house where I shift no change the physical environment. When I am doing some light work that doesn't require 101% of my attention then I move to may be my living room where I can sit on a dining table. Sometimes I go to library as well, it is very important to go a bit outside. This change of physical environment is very important otherwise I get slightly grumpy.
4. I follow a time table and follow it
When I am in the office working on something then the moment it is 5 PM I have to leave and of course I plan to finish the work by 5 so I can leave on time. I don't like working late because it disturbs other things. I have to catch my train and reach home on time. When WFH I follow the same time. Just plan to finish by 5 so I can do other things. I believe it tracking my habits, so if I have to do something everyday I keep a track of it because sometime I do get carried away but keeping a check on my habits keep me on track. It is important to switch the context, that is why the above point change in environment is important, it helps me disengage.
That is it really nothing much, I with Coronavirus (COVID-19) spreading in UK more and more organisations are adopting work from home culture and honestly it is not just something that can be implemented in 1 day. It requires a shift in how teams work together. I think companies will surely think about it now much more than before.
I also made a video on this topic: https://youtu.be/Chcj-ibGx04
I hope you enjoyed reading my thoughts on WFH. Thanks.
Enjoy.