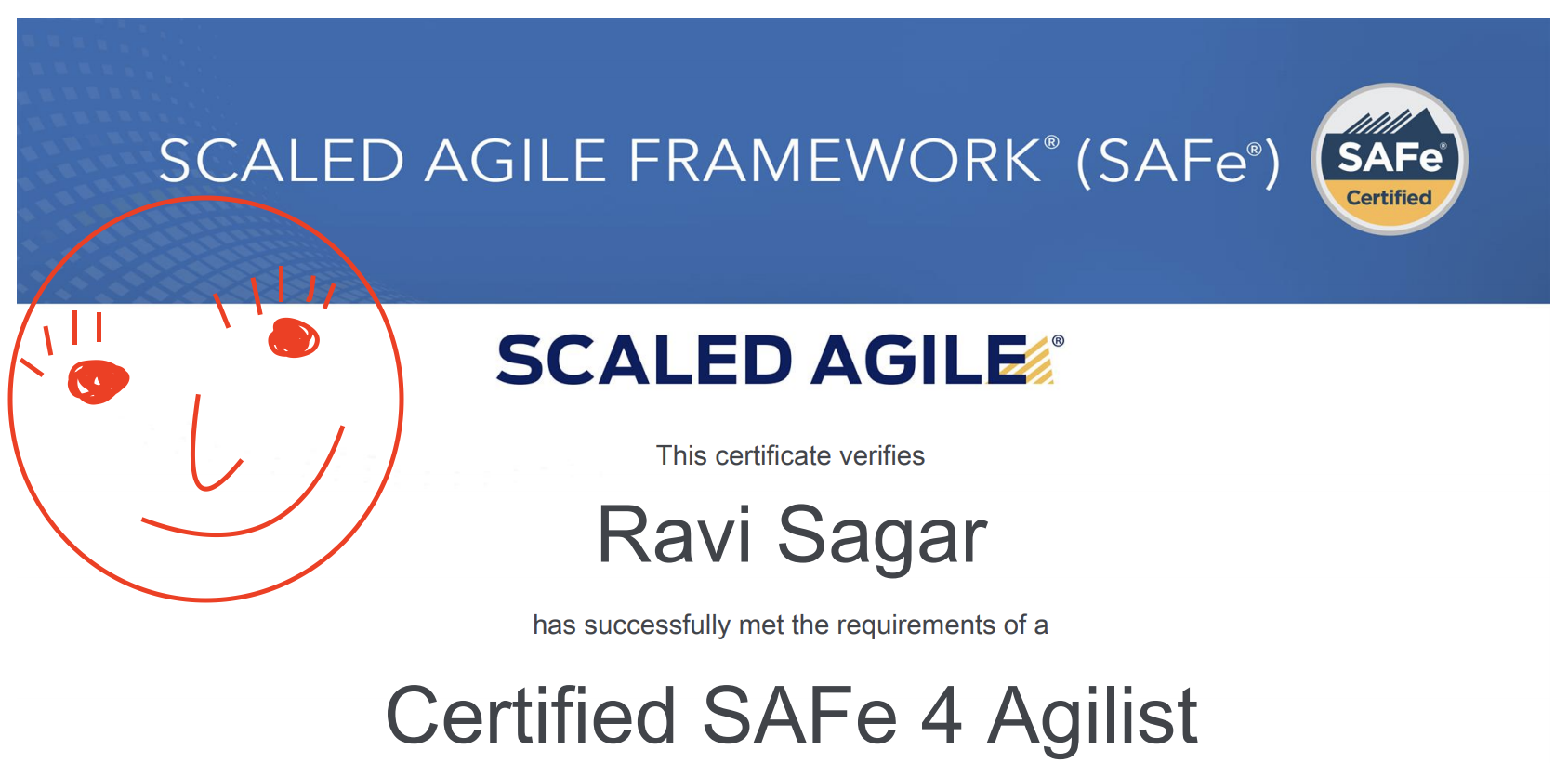 Recently I achieved the SAFe 4 Agilist certification after attending 2 days of training. The course is really good, I enjoyed those 2 days where we learned formally about various phases in SAFe implementation. I did work on some aspects of SAFe previously but I never did a formal training and that's why I was able to relate to things I did before. After those 2 days of training I did few days of preparation for the exam. The certification is achieve after clearing the exam which is I would say not the easy one. It is important that you study your notes and the material given to you during the course.
I am happy I achieved this certification. It will definitely help me a lot when I am working with organisations trying to solve problems when scaling up and adopting Agile and DevOps practices.
Few months ago I made one video on the topic of Why SAFe is needed: https://youtu.be/88PQkyTcgHM
I hope you enjoy it.
Have fun!