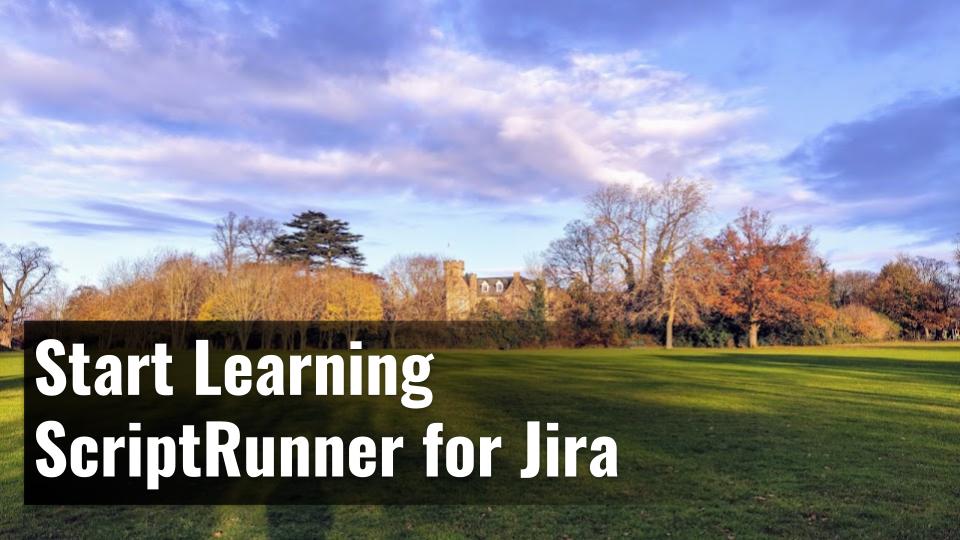 I have been creating lot of videos on ScriptRunner for Jira, which is probably one of the most powerful add-on that organisations use to make the best out of their Jira instance. If you are a Jira Administrator than you cannot at any cost avoid it.
The problem is that many people think that learning ScriptRunner for Jira is difficult, in fact it is not at all difficult. Depending upon how much programming experience you already have you can do different things. Even if you have very little programming experience I feel you can still learn it. Using ScriptRunner you won't be developing full fledged applications within Jira (although you can) but most often you will be solving problems big or small to make Jira work for you and that is really important because you cannot install add-on for every other requirement that is not natively available in Jira. Writing small scripts here and there with the help of ScriptRunner will let you achieve those requirement.
Now I have been creating these videos on ScriptRunner and will continue doing so, here is the link to the course.
- Mastering ScriptRunner for Jira
- Mastering ScriptRunner for Jira Cloud
My videos are for absolute beginners and my objective is not to explain to you what Groovy language is and how Jira works but rather I want to focus on how to do small things in Jira using ScriptRunner and with the help of these fundamental concepts and you achieve lot many things.
Do you need to have prior programming experience?
Yes and No. If you want to use ScriptRunner for Jira then eventually you would have to write scripts to solve problems. There are lot of features in ScriptRunner that can be used without writing code. There are built in scripts and lot of workflow enhancements as well but to get the most out of it you need to write scripts in Groovy. The main thing that you need is the desire to learn, if you have previous programming experience then great you will not find Groovy hard. If you are new to programming then you can always learn it. I think Groovy is an easy language to learn. I also made videos on Groovy.
I hope you enjoy these videos. Have fun and let me know if you like them.
Syndications