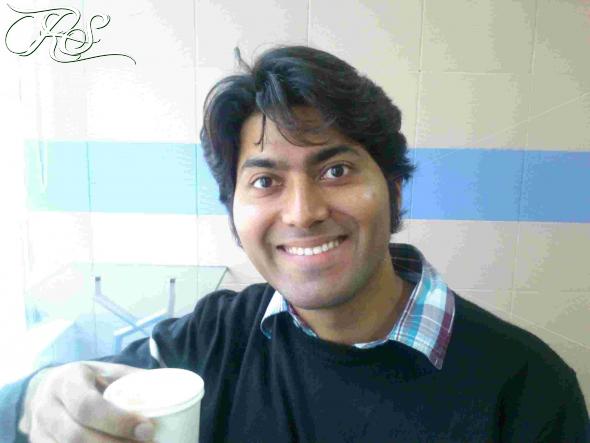 Yesterday for the first time ever in my life thoughts of old age scared me. What if I get sick in old age. Even in the young age when we get sick with cold or any small disease we get so helpless and need someone to take care of us. In the old age it is very tough. What if I am unable to handle the pain of old age. These scary thoughts came in my mind but I quickly diverted my attention to something different. I guess we should not worry at all about it and enjoy every bit of today. Yeah I know it is easy to say but very hard to follow. How can I stop my mind from thinking about future. Not possible. So what is the solutions. Old Age and Death is an inevitable truth. Delaying it won't stop it from happening. I really want to know now how people in very old ages manage their lives. How do they convince themselves that there is lot more in life than knee pain, diabetes and regular medication.
Exceptions are everywhere around us. I have seen many old people enjoying their lives to the fullest. I guess I and everyone else should start doing something for their lives no matter how old they are. As long as we are alive we have many years left to live. A 40 year old man may still have another 30 or 40 healthy year ahead. Which is lot of time to do new things, travel the world, start a new business or correct their mistakes. Thats the spirit. Everyone should have a mission in life, as long as we have a desire to achieve something we have every new day with some new challenge and a very good reason to live.
I know lot of people are stuck in complicated jobs or situations where they are not really happy with their lives, my message to them is to make a plan first and write down all the stuff that you want to do in life. It could be any thing and you can write down even the craziest things that you want to do in life for eg - climbing Mt. Everest!! Yes why not. If you have ever watch Discovery channel and seen climber reaching the peak of Everest, I am sure you must have imagined yourself in there place. I have. So what stops us from achieving our goals and desires in life?? I think everyone has some desires but they don't try to achieve them because they are not confident in themselves to even try to achieve it.
So I am just listing the things that we can do to achieve our goals and dreams
1. Make a list of all the things we want in life - this could be a high level list, not a micro-level list.
2. Keep this Main list handy, paste it on your desk!
3. Review the list everyday without fail. This will remind you about your goal in life.
4. Make a sublist for every unique goal. The sublist should have the action points of things that are needed to be done to achive that goal.
By now you have done a wonderful thing. You have just created your life plan. You dont have to follow these plans rigidly, you can do modifications in it from time to time as long as it contributes to your goal.
Now comes the difficult part to follow your plan. The main problem is that people back out when they encounter any obstacle in life or they are discouraged to follow that big dream. My suggestion is to keep yourself motivated remind yourself everyday about the goal. Everyday in the morning, close your eyes and imagine yourself achieving your goal. Lets say you want to buy a big house with lawn and swimming pool, then imagine it everyday without fail. Collect pictures of your dream home and paste it everywhere you can. So the next time any obstacle comes in your life just think about your goal and you will feel little better and you will get some energy to stay on track or find a deroute :) yes if you fail once, try again, you fail then try again, but don't get emotional, you can always make little adjustments in your plan and find a different route to your goal.
I am not writing thing post as a Gyan :) I am also trying to following the above things and I will surely write more on this topic in future. If you have some ideas or suggestions then please share them in the comments. I would love to hear your thoughts on this!!